Thirty years experience in the window industry
After 30 successful years in the window industry, we have a fantastic portfolio of happy customers ranging from basic window refurbishments to complete home installations. Below are a sample of recent letters received from our customers. Please visit our showroom to see how we can transform your home and save you money on your enery bills.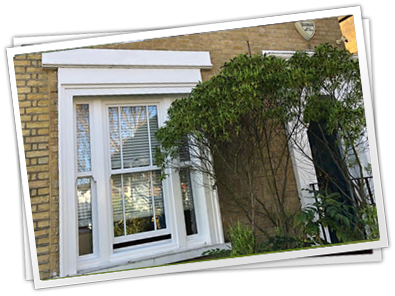 I would like to say a big thank you to all of you at Richmond Windows for transforming the look of our home. The end result is marvellous, the steel windows have stopped all drafts, reduced noise and made us all feel a lot more secure. The whole process was flawless, from Shay measuring our requirements, Pat controlling the process and Adam putting the windows in. Thank you once again.
Anna Bartlett - Guildford, Surrey
Just a quick note to thank Shay for all your effort and sound advice. I am so pleased I used Richmond Windows, it is good to see there are still traditional tradesman about!
Ian Griffin - Teddington, Middlesex
With endless compliments from our neighbours and friends I had to write and thank you for such a superb refurbishment job you did on our windows. Not only do the revitalised windows look a thousand times more attractive, the noise reduction has made a considerable difference allowing our new born to sleep past the first flight into Heathrow!
Kerry Butcher - Twickenham, Middlesex
The best investment we made was replacing our old and leaking windows with the UPVC design Pat recommended. They complement the house wonderfully and have reduces the noise considerably. It is also nice to have no draft on the cold windy mornings!
Gloria Bell - Surrey
Checkatrade reviews
We understand that choosing a reliable double-glazing company can be a challenge.
At Richmond Windows, we are extremely proud of our well established family run business and our reputation that we've built up over nearly 50 years - our customers rate us 10/10 for workmanship, reliability and timekeeping, tidiness, and courtesy.